As the holiday shopping season kicks off with Black Friday, over at Earny HQ it's never been more clear, it's time to skip the lines. It's during this time of year that Earny users see an average of 3x more savings on holiday purchases. No need to camp outside your local Walmart or Best Buy to score big. To kick off the holiday cheer, here are a few useful tips to get your account holiday ready.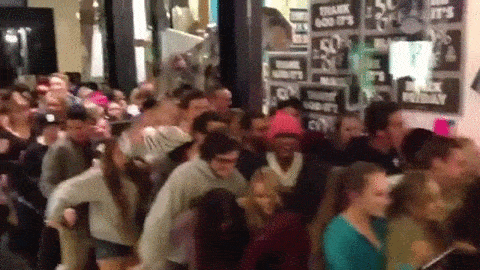 HOW TO EARN MORE THIS HOLIDAY 🤑 🤑 🤑
Track your digital receipts.
It's easy this time of year to lose track of purchases. Keep e-receipts organized.  When you shop, make sure to send your e-receipts to the inbox linked to Earny. This will help Earny search for lower prices on items you've purchased.
Retailer black-out dates, how to stay protected
Most retailers offer up to 30 days of price protection, however  due to holiday policies, some purchases may not be eligible for retailer price protection (learn more here). You can get around this by shopping with a price protected card. This includes issuers such as Citibank, Capital One, and all MasterCards. The major perk here is that these types of cards offer up to 60 days of price protection.  To enable your card's price protection policy, link your card here.
Guarantee yourself an Amazon refund
Amazon is often a go to year round, however most people do not realize that they do not send receipts to your inbox. In order for Earny to find price drops on your Amazon purchases, make sure to link your Amazon account.  Also, Amazon does not offer retailer price protection. With prices constantly fluctuating, you're almost guaranteed a refund on most purchases. Price protect your Amazon purchases by shopping with a price protected card that is linked to your Earny account. Need a card? Explore some options here.
See your purchases, in real time

View your holiday purchases in one place, and make sure your account is set-up. 
Shop with confidence

Swiping your card this holiday season will never feel this good, we promise.